5199, steamed for the first time on Sunday 2 March 2003.
The weather was fine for the day which saw 5199 steam officially for the first time since rescue from Barry almost 20 years ago, and 40 years since she last saw use on British Railways.
The event was a 'invitation' day for all members of the Group to see the result of many thousands of hours of volunteer effort in restoring 5199 to her former glory.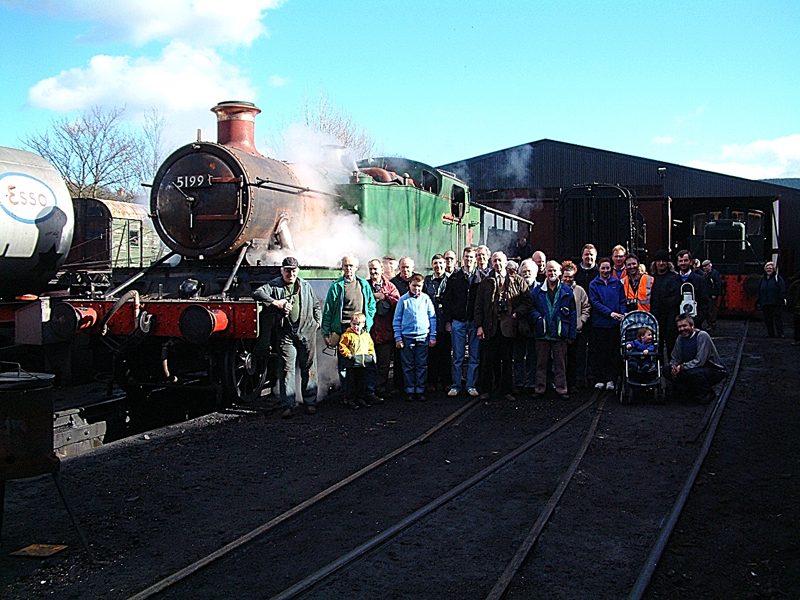 There will be a series of test runs to follow which will see 5199 out on the Llangollen main line soon, but she will be back into the workshops to see the finishing touches added and a final coat of paint.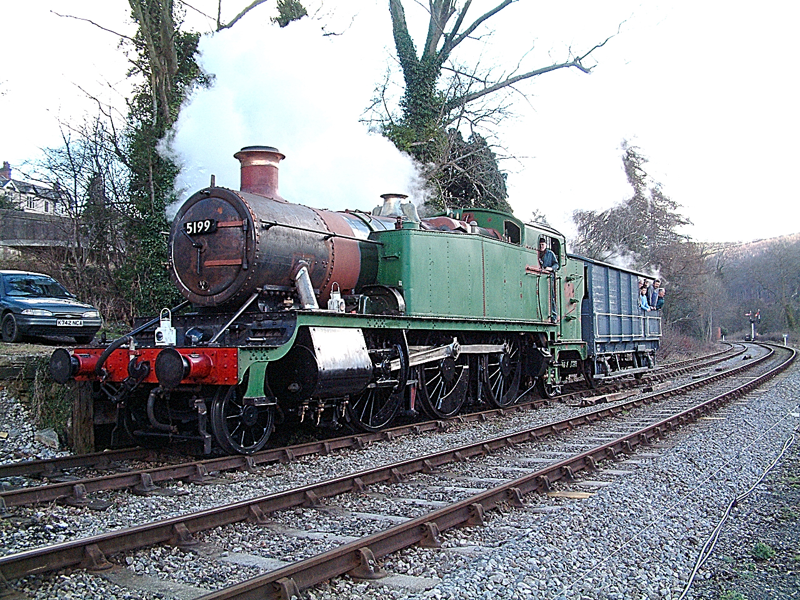 The loco is due to star in the first of the Llangollen Railway steam galas in a few weeks time, watch this space for details.